Since this is my blog and you are my captive audience, I am going to make you look through my vacation pictures. (Don't worry. I won't post all one hundred of them.)
My inlaws, hubby, three kids and I drove through six states and another country (Ontario, Canada) in eight days for spring break. We logged 20+ hours in the car which for the most part went well due to Nintendo DS, movies, Mad Libs, and three kids who are used to road trips. I read lots of books in the car. I finished The Dead-Tossed Waves - loved it. Then I read some chapter books/early MGs for fun and research: reread Ramona Quimby, Age 8 and Judy Moody, read Frindle (loved it!) and The Janitor's Son by Andrew Clements. I finished the trip with Catching Fire by Suzanne Collins. I can't wait for Mockingjay to come out!
Here's a quick rundown of our 1200+ mile trek.
Night One: Waterpark in Indiana
Nights Two-Four: Near Cleveland, Ohio; stayed with cousins.
Nights Five-Six: Niagara Falls, Canada.
Night Seven: Battle Creek, Michigan.
While we were in Ohio, my daughter and cousin in law, Rhonda, made Easter soaps together! Aren't they cute? Rhonda has her own handcrafted soap business. You can click on the
Hydriads
pic on the bar on the right to see her wonderful selection of natural soaps and bath products!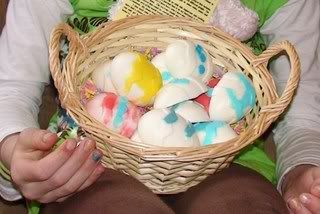 Cleveland Rocks! Here's the ZZtop car at the Rock and Roll Hall of Fame, baby! I decked the family out in rock shirts for our visit. (We went to the Pro Football Hall of Fame the next day in our Bears wear.)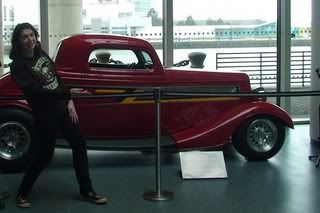 View of beautiful Niagara Falls from our hotel room. (The falls were AMAZING!)
Ripley's Believe It or Not Museum in Niagara. See the effect my kisses have on men?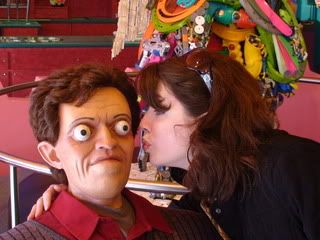 Vampire Killing Kit from 1850 (also at the Ripley's museum). Watch out, Edward.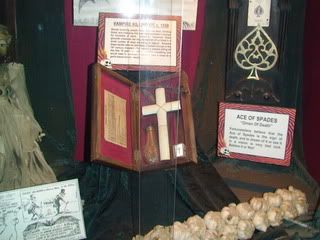 I want to Rock and Roll all night! This is at Rock Legends Wax Museum that just my son and I went to in Niagara. We were seriously the only two in there walking through the dark corridors with wax people all over. It was creepy!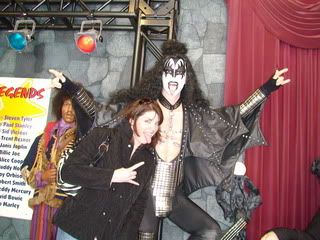 BLT sandwich from Tony's I-75 in Birch Run, Michigan (also featured on the Travel Channel). I didn't eat the whole thing, but I ate enough that I won't be eating bacon again in a LONG time!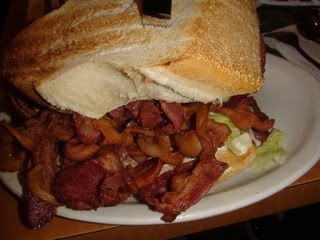 What have you overindulged in lately?