Last week I went to...wait for it...another concert. My friend and I went to see 30 Seconds to Mars in Milwaukee.
Who was the actor/musician in my last post who is the lead singer of this band?
Did anyone guess hottie
Jared Leto
?? If you haven't heard of him, he started his career opposite Claire Danes in
My So Called Life
. Other movies you may have seen him in include
American Psycho
,
Fight Club
,
Alexander
,
The Panic Room
and more. He is also occasionally seen at
Suzanne Cazamento's
grocery store (lucky girl).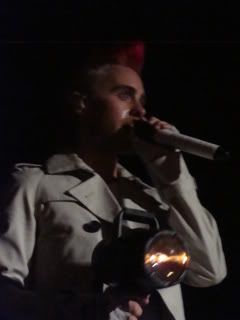 30 Seconds to Mars is comprised of Jared, his brother, Shannon, on drums and Tomo Milicevic on guitar. Their first hit was
"The Kill (click to see video)
Other popular songs from that album were "From Yesterday" and "A Beautiful Lie."
"Kings and Queens" (video attached)
and "This is War" from their newest album have had a lot of radio play in the last few months.
Before I left, my friend did my hair for me. Then my dad (who is a photographer) came over to take some pics of his rocker daughter.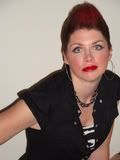 I got to meet the band before the show (see pic on top). It was just a quick meet and greet, they signed this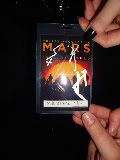 with not their signatures, but weird symbols ( WTH?), but Tomo and Jared were friendly.
Neon Trees
and Mute Math opened. Since my friend and I were there early, we were right in front of the stage for the whole show (my favorite spot to be!). Neon Trees had an amazing dramatic, flamboyant frontman. I'll be buying some of their songs on Itunes. Here's me and the lead singer, Tyler, and Brandon, bass.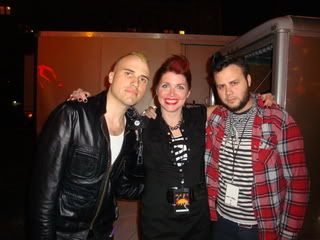 Mute Math was fun, too. But of course I was there to see 30 Seconds to Mars. This is the second time I've seen 30STM in concert. I saw them three years ago, and this concert blew the last one away. The venue was packed (okay, with mostly teenagers) and Jared's voice sounded awesome, and he was all over the stage and even jumped in the crowd right next to us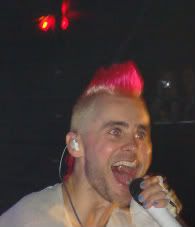 (see here).
30 Seconds to Mars sang all their hits that I love, songs from their first album, and new ones I like from their latest album. What amazed me was how the majority of the crowd knew most of the songs from their new album that weren't even on the radio yet. The crowd was an active part of the concert, which makes it fun, and Jared even invited the first 20 fans that crowd surfed to the front up on stage for the last song. You would think it would be chaos, but he told them to be respectful and for the most part, everyone was.
Here's a few very short clips of Jared singing at the concert. First is "Kings and Queens" and second clip is "A Beautiful Lie."
Lastly, here's "Animal" by Neon Trees! Loved them. I love when I discover new bands I like!