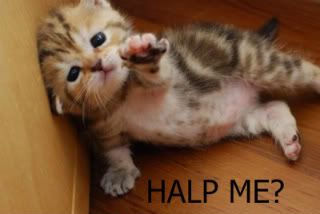 Hello, friends! I've come up for a breath to say HEY and ask HOW THE HEY ARE YA?
NANO
For you crazy NaNoWriMo peeps, how was your month? (One more day!) I started out strong, but fizzled out as work and family obligations increased. Jon and I didn't finish our story, but I did get more writing than I would have if I didn't challenge myself with Nano. I think I'm like the turtle in the race. Slow and steady. I'm just not a fast and furious writer. My projects get done, but it may take a little while longer! (Unless I have a true deadline, then I can do it! Go figure.)
How did you do? I noticed that some of you made your 50,000 words, so big congrats to
Jemi
,
Elana
, and
Lola
! If you finished, tell me in the comments so I can congratulate you! (
Tina
, I know you were almost there!) That is a HUGE accomplishment!
To those of you not doing Nano, how was your month?
MEEGENIUS AUTHOR CHALLENGE
I am participating in the Meegenius Author Challenge. I'm very excited about my manuscript titled, "The First Time I Saw My Baby." I do need your help though. I need lots of LIKES on my entry to be considered a finalist. I would love my book to be published into a Meegenius picture book app.
Would you kindly follow the link to my page and press LIKE (only if you like it, of course)? THANK YOU! I very much appreciate it!
I can't do it without you!
Voting ends mid December.


CLICK HERE to vote for my story
. :)
Lastly, I have the beautiful Angie Harmon at
Book Recs of the Rock & Famous
today. She tells me her fave books and what her three girls are reading!
Have a fabulous week!