We enjoyed a fun weekend in Iowa with family. My cousin-in-law,
Nikki
(who is also a new blogger), has a new Mac laptop with a fun program called Photo Booth. There are nine different ways to distort your face and body as you look into the camera/laptop. We had lots of giggles! Here's the family Photo Boothed!
Yes, this is the love of my life.
Better to eat chocolate with, my dear! (I knew I had a big mouth, but this is ridiculous!)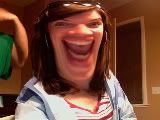 Daddy's girl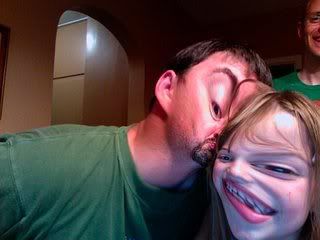 My son the cyclops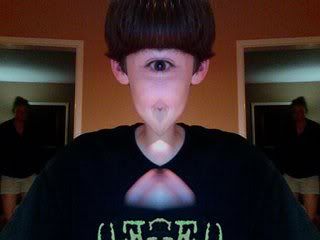 My youngest is a little mixed up.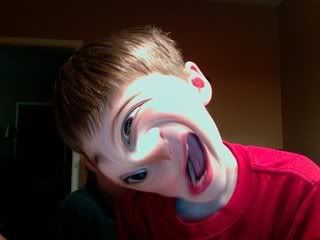 My daughter's tongue is seriously almost this long! B is for brawny!