Yes, I have a love affair with concerts. It's one night where I'm not a mom;I'm not washing the dishes;I'm not worried about my word count;I'm not in my sweats. Concerts recharge me. I go nuts and sing as loud as I can. And guess what? I got to see a band that I've been dying to see live forever on Wednesday night:
My Chemical Romance!

My sister and I went to the House of Blues
for the show. I've been there several times, and this is the most packed I've seen for a concert. I still managed to squeeze my way to front row - the best place to be!
The band started with "NaNaNaNa" from their latest album
Danger Days: The True Lives of the Fabulous Killjoys
and ended with "Vampire Money," with favorites from all of their albums in between. Gerard Way's voice sounded awesome, the music was loud (could it be because I was right by the speaker, too?), and lots of crowd surfing going on (and no way was one of them me!). An amazing night!
Here's a clip of their second single from
Danger Days
, "Sing"
Here's Frank, who I think I look like with no makeup on (which is half the time). I glance at myself at the mirror and think, "I look like Frank!" One day I'm going to put red lipstick on him and see if he resembles me at all.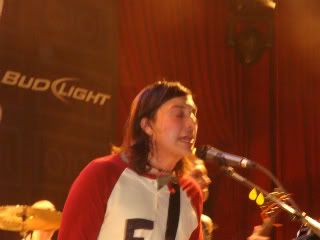 Here's my sister, Denise, and I from the free photo booth! We also got free tshirts for being registered organ donors!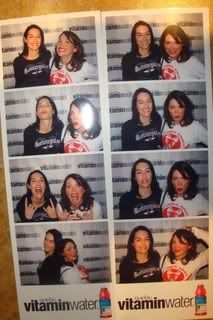 And lastly, another pic of G, but you can't see his tight pants in this one...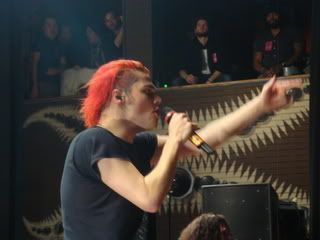 Also, it was my lucky day for many reasons! I won a contest at
Gayle Krause's blog
. Thank you to Gayle as she'll be sending me her picture book,
Rock Star Santa
! Now does that sound like a perfect book for my rockin' kids or what? Thanks, Gayle!
Have a fabulous weekend, everyone!