Hello my dear blog friends!
My family and I have been traipsing all over the northern Midwest. My kids spent quality time with grandparents, caught lots of fish, and enjoyed nature at its best. My hubby and dad caught giant muskies. The kids also back to school shopped, rode amusement parks at the Mall of America, and clogged toilets everywhere they went (don't ask).
Here are a few vacation pics.
I kissed a fawn, and I liked it. Last vacation I kissed a dolphin. It seems I kiss animals everywhere I go. Kind of like college, but no beer goggles necessary for these kisses from me.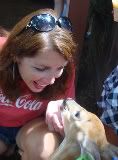 Hubs and I went to see one of our fave comedians, Daniel Tosh in Duluth. Hilarity ensued.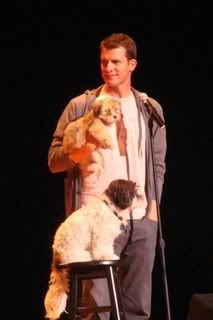 The Polark Five took a walk in the wilderness.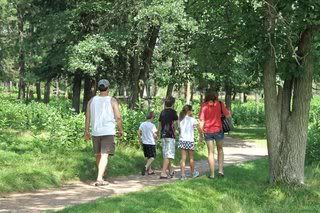 And we have added two cool new voices on our Garmin to guide us through the galaxy. Yes, the force is with us.
I hope you are all enjoying the last weeks of summer! School starts next week!