Ahhhh, the eighties. Good times. Like totally a fer sure awesome time to grow up. The purpose of today's blogfest is to meet new friends and show off the babes that adorned your walls in the eighties. Don't spaz. Just read on.
I was boy crazy in the eighties. Boy. Crazy.
And this boy had my heart.
Ponyboy Curtis. And C. Thomas Howell. Ponyboy is still my favorite literary character of all time. And Tommy Howell's photo is still on my bedroom wall (okay, maybe not, but his avatar is frequently on my computer screen. I follow him on Twitter! He's a hoot and a holler!).
This musician had my eardrums.
Ahhh, John Taylor of Duran Duran. Even though I'm a rocker girl now, I still go see Duran Duran in concert. I'm No-No-Notorious for that.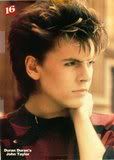 But then my pop loving eardrums turned to rock 'n' roll. And this guy was on my bedroom door in the late eighties. Remember the band Winger? Yes, Kip Winger. Don't judge me. I was only seventeen. Seventeeeeeen.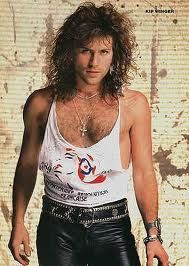 Lucky for me, two/three of my 80's babes have tweeted me their fave reads for my
Book Recs of the Rock and Famous site
. Read John Taylor's book recommendation's
HERE
and Tommy Howell's faves
HERE
. Listen here, Kip. I'll be askin' for your picks next.
Check out more hotties from the 80's at the blogfest list at
Nicki's blog
!
Who is your 80's babe?